Bike Insurance – special offers
At GCI, we recommend you insure your bike as even if it is stolen, as with all cycle to work schemes, you will still be responsible for the repayments to your employer.
Laka Bicycle Insurance giving you £30 towards the cover for your bike.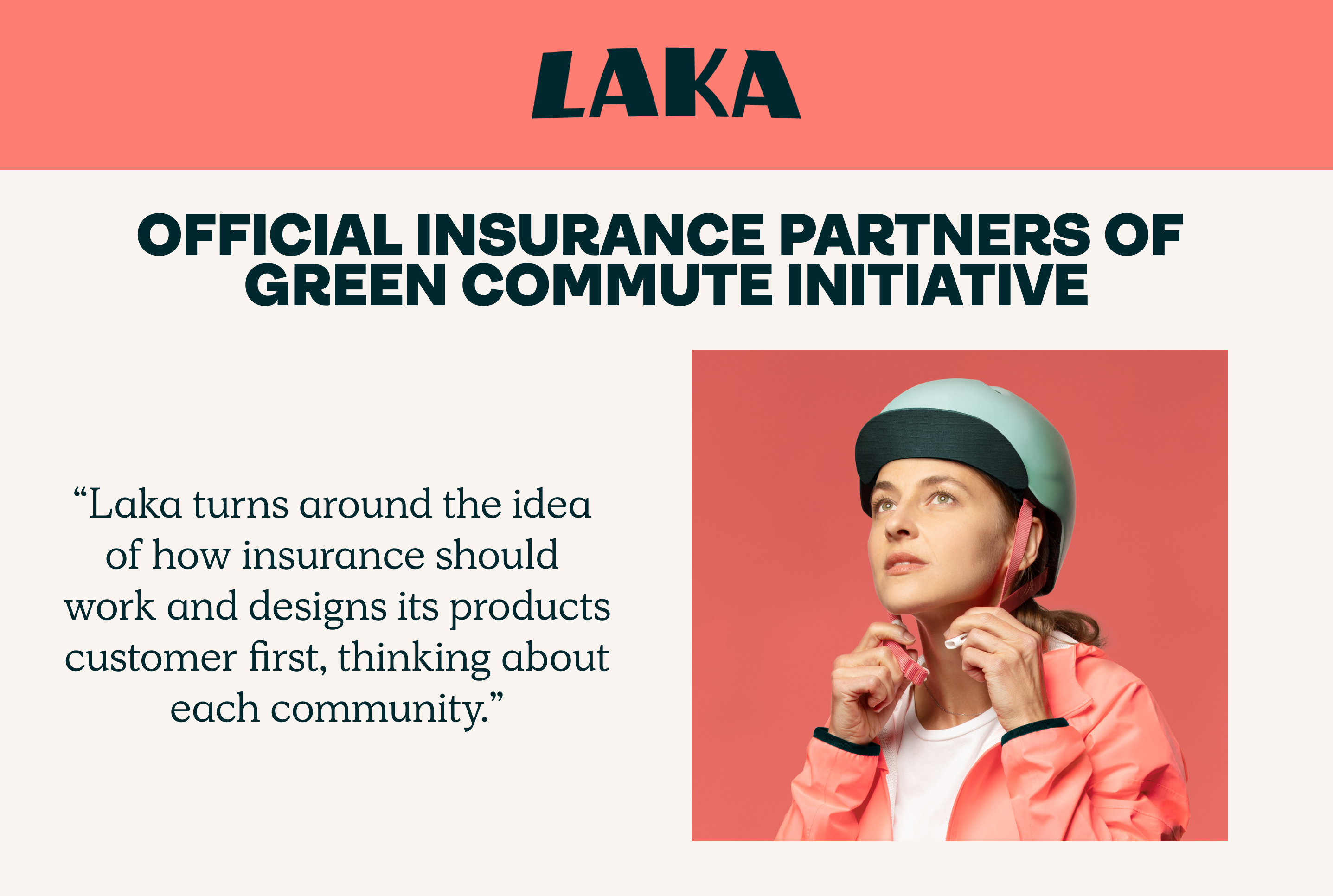 Laka is a team that looks out for each other. Their collective cover is made especially for cyclists, for life on and off your bike.
With Laka your bike is covered for theft, damage, loss and much more.
No more fixed upfront premiums. Instead, your monthly contributions are based on the collectives' claims that month. Your maximum monthly price is capped, but the savings are all yours. Plus, 80% of your money goes straight back into the collective: fixing, replacing, helping, whatever. And the other 20% keeps their wheels spinning. It's as simple as that.
And when stuff happens, Laka's got your back. Claims are handled by experts and usually agreed within a day. With no depreciation or excess. Laka are so over annual contracts tying you down, with Laka if you want to leave, you can. Anytime.

Remember, lock it up!
Regardless of who you insure your bike with, ensuring it is locked up securely is vital and remember, not all bike locks are the same!
Ensure you secure your bike to an immovable object using either a Sold Secure rated lock, or Thatcham approved lock.
Locks are graded based on the time it will take a thief to break the lock. You must have the appropriate lock based on the value of your bicycle.
A Gold rated lock is usually required for bicycles with an insured value of £1,000 and over.
A Silver rated lock is usually required for a bicycle with an insured value of under £1,000.
A Bronze rated lock should only be used for bicycles with an insured value of less than £500.
You may also be asked for evidence of how your bike was locked, so keep evidence of your bike lock e.g. receipt or add the details in the accessories section of your GCI application. Taking a photo each time you lock up the bike is also a good idea.
Conditions vary by insurers so carefully check the wording of the policy and be aware of what you will receive should you need to make a claim.
Don't make it easy for thieves to ruin your cycling!