The sustainable and self-funding staff benefit helping to reduce environmental impact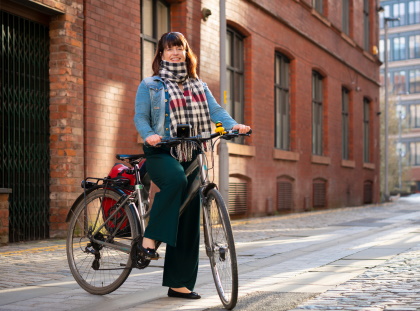 A question we are asked a lot is "How much does the Cycle to Work Scheme cost employers?". The short answer is, nothing. In fact, employers actually save money on the Cycle to Work scheme. This is an sustainable and self-funding staff benefit. Here we explain how this is possible.
When an employee wishes to take part in the Cycle to Work scheme, their employer needs to pay for the voucher upfront. The voucher covers the full cost of the cycle and any accessories. The employer will recover the voucher cost through a salary sacrifice agreement with the employee. Salary sacrifice periods can range from 12 – 60 months, so employers should be sure they can wait the agreed period to recoup the expenditure. Crucially, during the salary sacrifice period, employers will actually save money as the employer's National Insurance will be reduced. This is because employers only pay NIC on the cash element of the salary, not the value of the Cycle to Work benefit.

A free service from GCI
Green Commute Initiative does not charge a fee to access the Cycle to Work scheme. The use of our systems, agreements and portal is free of charge. If employers choose to use third party finance to ease cash flow, this will be subject to an interest rate of eight percent. Remember, the employer's NIC savings of 13.8 percent will more than cover this so a saving is still made.
Offering a sustainable and self-funding employee benefit is about more than just saving money. Sustainable business practices should be a golden thread running through your organisation. Employees need encouragement to use active travel options for their commute to work. When more people cycle, everyone wins including the environment. Green Commute Initiative is a not-for-profit social enterprise with a vision for a cleaner and healthier future for everyone.
Find out more here on how you can apply
10th November 2021 – Last updated 14th June 2022