For short journeys, bike is best.
The #BikeisBest autumn/winter campaign launched on Friday 15th October 2022.  The concept behind the TV film is: everyone hates traffic, right? Well, it's not going anywhere, unless we do something about it.  When we make space for cycling, people switch – which is good news for them because it's great fun. But it's also good news, even if you're driving. For short journeys, bike is indeed best!
The concept aims to normalise cycling infrastructure and the benefits it can bring to local communities.  The message is clear; we drive too much for short journeys.
GCI is delighted to support the #BikeisBest campaign to encourage people to use the bike for short journeys. When more people cycle, everyone wins. For short journeys, #BikeIsBest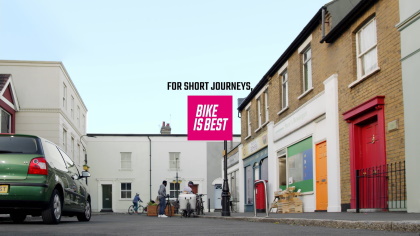 The Cycle to Work Scheme is a great way to encourage commuters to ditch the car.  Through Green Commute Initiative's scheme, you can save at least 32%, rising to 47% for top level rate tax payers.  Green Commute Initiative's award-winning scheme has no spend limit and no exit or ownership fees.  It's the fairest scheme around.
To view the film, click here: https://youtu.be/_ZmoQLnltiE
#CycleToWork #DitchTheCar #COP26
20th October 2021 – Last updated 21st June 2022