GCI makes the Cycle to Work Scheme easy for everyone
The nitty gritty details of the cycle to work scheme are complex but Green Commute Initiative has taken all of this away.  It has created a cycle to work scheme which is quick and easy for everyone involved.
Green Commute Initiative has been a major disruptor to the cycle to work industry since 2016. It pioneered the plus £1,000 scheme which was included in the revised DfT Cycle to Work Guidance issued in 2019.
Green Commute Initiative has two simple goals:
1.  Get more people on bikes by making our offer really attractive to employers and employees.
2.  Respect the bike trade and treat them as valued partners.
It seems to be working because GCI has tripled its turnover every year.  It is attracting lots of new customers, ranging from micro businesses to huge household names.
The cycle to work scheme is a great scheme for everyone, including the bike shops. However, there is underlying resentment from some of trade about the commissions charged by cycle to work providers.
The Cycle to Work Scheme offers the bike trade two powerful sales tools in one;
a very substantial discount;
at least 12 months interest free credit for the consumer.
A £2,500 dream bike can cost a basic rate taxpayer just £141 per month over 12 months. That's less than £5 coffee money per day. An employee is saving over £800 which is much more than can get from any online supplier.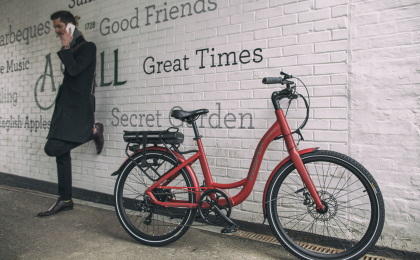 Used properly, the cycle to work scheme can help bike shops win business away from online and the big retailers. Independent bike shops can offer an excellent customer experience and when combined with the cycle to work scheme, the customer offer is very compelling.
Green Commute Initiative wants to work with bike shops to make the customer journey simple, fast and enjoyable. GCI doesn't make any money unless someone buys a bike so we're keen to help retailers do just that.
Retailers should remember that the cycle to work scheme is much more complex than first appears and involves:
Certification and independent validation
Secure IT infrastructure and GDPR
Cash-flow and flexible payment terms
Professional service help desks
Consumer protection from liquidation
Marketing and promotion
Customer choice of suppliers
Green Commute Imitative does all of this and shares the results with retail partners for just 5% commission.  This rises to just 7.5% if it's a Corporate GCI deal where there are more costs involved.   Remember, Green Commute Initiative is a not-for-profit organisation which is why our commission rates are low.
Green Commute Initiative has an unmatchable cycle to work offer, providing excellent value for the bike trade, employers and employees.
Learn more about how you can apply
27th Aug 2020 – Last updated 21st June 2022