The Cycle to Work Scheme is easier to use than you might think
A common misconception among employers is that the Cycle to Work scheme is complicated and not worth the hassle.  And there's no doubt that the Government legislation and accompanying HMRC and FCA rules are complicated.  Add in GDPR and relevant ISO compliance, the scheme can seem inaccessible and maybe not worth the effort.  But the pressure is mounting for organisations to reduce their environmental impact and to achieve net zero status as fast as possible. Giving employees access to active travel options is an important part of the process.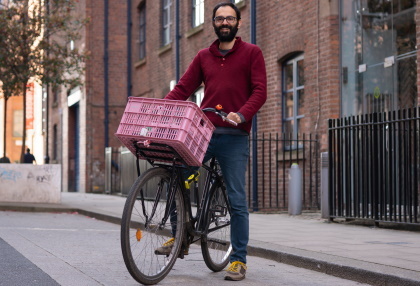 Fortunately, scheme providers such as Green Commute Initiative (GCI) have made the Cycle to Work scheme easy and hassle-free. Green Commute Initiative examined the legislation, rules and compliance issues and developed a quick and easy way to implement the scheme.
Employers can be reassured that GCI's contracts have been assessed for compliance by leading authorities on HMRC and FCA rules. Further reassurance can be taken from GCI's authorisation and regulation by the FCA.
In addition, GCI's hire agreement has been designed to ensure credit broking is not an issue.
In a nutshell, Green Commute Initiative has done all the hard work so that employers can offer the scheme to their employees with confidence.

Here's how to access GCI's Corporate scheme:
Contact the GCI sales team to discuss requirements;
Client completes registration form and establishes GCI as an official supplier;
GCI gives access to the portal for scheme managers and confirms invoicing arrangements;
Client announces scheme to employees;
Employee submits application which employer authorises;
GCI emails agreements for signature and then the collection voucher;
Employee collects bike and cycles to work.
Some larger organisations may request GCI's policies on information security, anti-slavery, corruption and anti-bribery, as well as ISO and penetration test certificates.  GCI is happy to sign Non-Disclosure Agreements and give references upon request. However, we ask employers to be mindful that GCI is a not-for-profit organisation. Particular demands can put a strain on our resources.
It's important to remember, employers are simply procuring a voucher for an employee, much like a gift voucher from a high street retailer.  Its only as complicated as you make it.
The Cycle to Work Scheme is a self-funding, sustainable employee benefit. It will help organisations make a difference in our collective fight against climate change.
Start your journey today and call us on 020 3740 1836 or visit our page
#NetZero #ClimateChange #CycletoWork #ActiveTravel #BikeisBest
29th November 2021 – Last updated 21st June 2022