It couldn't be easier to use the Cycle to Work Scheme
Some employers believe that the Cycle to Work scheme is complicated and not worth the hassle which means their employees miss out on significant savings.  There's no denying that the DfT legislation, HMRC, and FCA rules are complicated.  Add in GDPR and relevant ISO compliance, then the scheme can seem like too much effort, especially for SMEs.
That's why employers should engage with Cycle to Work Scheme specialists such as Green Commute Initiative (GCI).  GCI has made the scheme easy to use and hassle-free.  GCI has done all the hard work so that employers can offer the scheme to their employees with confidence.  There's absolutely no need for employees to miss out on savings of 32 – 47% on new bikes.
Instant GCI is a pay-as-you-go scheme with no employer registration required.  Its perfect for SMEs and can used as and when required.
Here's how to access GCI's Instant scheme:
QUOTE – Employee gets bike quote from bike shops and leaves a refundable deposit
SUBMIT – Employee submits application on GCI's website
PAY – Employee takes the proforma invoice to employer for payment
SIGN – Employee signs agreements and receives collection voucher
RIDE – Employee collects bike and cycles to work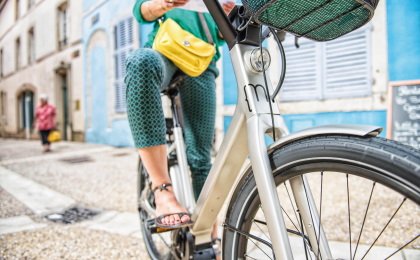 It's important to remember, the employer doesn't buy the bike, rather a voucher to give to the employee.   GCI owns the bike and takes care of the hire and loan of the bike to the employee.  The only thing the employer needs to do it collect payments directly from the employee's gross salary.
This salary sacrifice scheme is a must for employers looking to give their staff active travel options.  It's a self-funding, sustainable employee benefit which organisations can use to reduce their carbon reporting in Scope 3 (employee commuting) of the GHG protocol.
Start your journey today and call us on 020 3740 1836 or download our briefing document.
#NetZero #ClimateChange #CycletoWork #ActiveTravel #BikeisBest