Ebikes – the future of commuter travel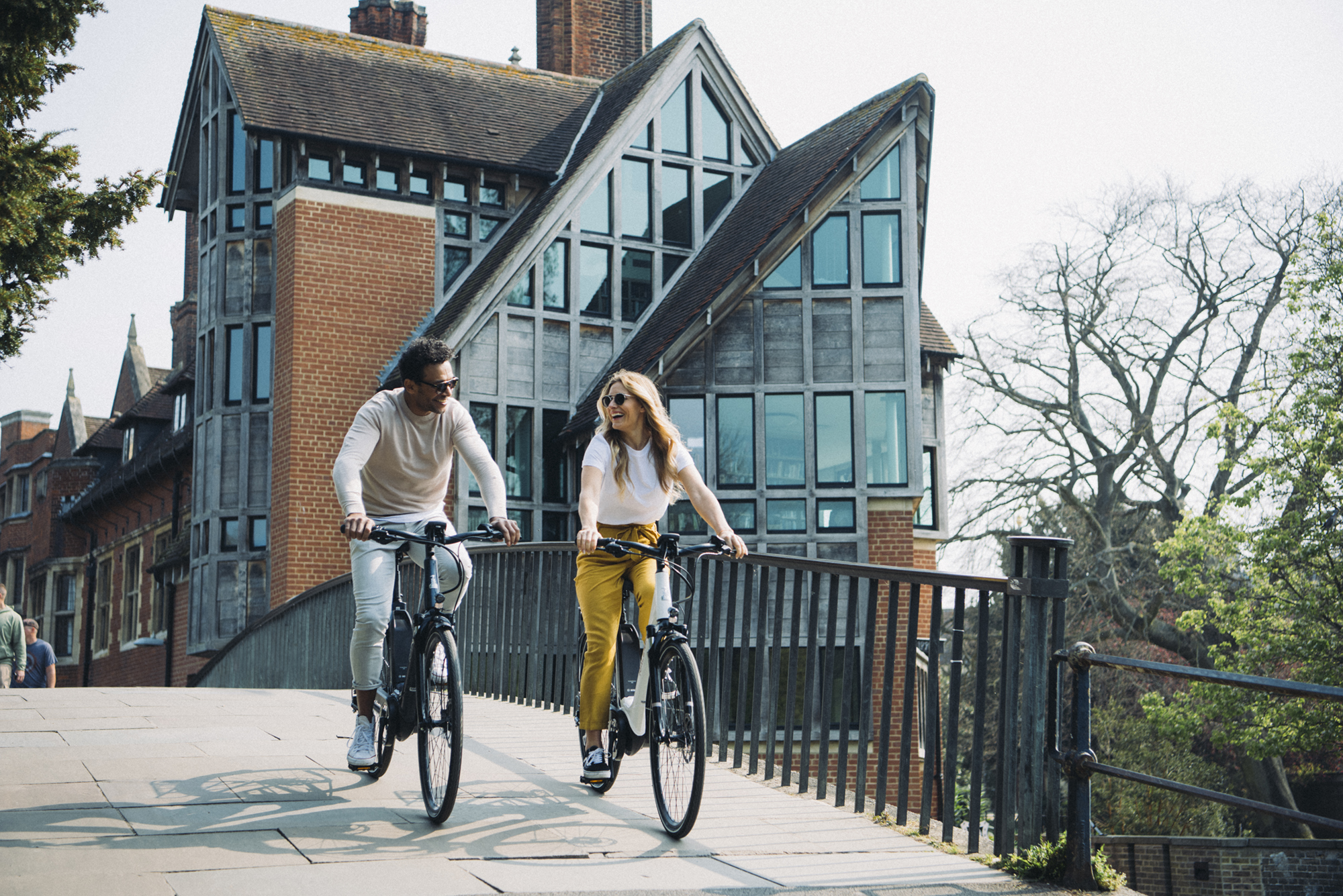 The original idea behind Green Commute Initiative was to have a cycle to work scheme with no £1,000 limit to enable people to get commuter quality E-bikes through the scheme.  GCI is passionate about E-bikes, seeing them as the future of commuter travel.
E-bikes are perfect for people new or returning to cycling and for those who want to have a quicker and easier commute to work. The bikes bypass many commuter issues whilst helping to improve individual health and fitness, as well as the quality of air that surrounds us all. The battery assistance kicks in when required, meaning hills flatten and distances shrink and are no longer sweat-inducing obstacles.  Employees can wear their business attire without the need to shower.  They'll arrive at work on time, feeling happier and healthier and will probably become more effective in their workplace.  In short, everyone wins with an E-bike.
Contrary to popular belief, E-biking is not cheating.  Recent research has shown that even on E-bikes, physical exertion is needed 95% of the time.  The study recorded oxygen consumption and revealed that E-bike use placed users at 8.5 times more active over resting, while pedal power alone registered at 10.9 times more active, a closer margin than previously assumed.  It was also found that pedal cycle users utilised 58% of lung capacity, with 51% for e-assistance.
E-bikes really are the gateway to active travel for so many.