How E-bikes can help the NHS
Cycling has the potential to prevent 34,000 incidences of long-term illnesses in seven major UK cities by 2040.  When you also consider that up to 30% of preventable deaths are due to diseases attributed to air pollution, its clear that getting people out of cars and onto bikes is key when it comes to the nation's health. This blog will address how E-Bikes can help the NHS.
Cycling for all
For many people with mobility issues, cycling is easier than walking and according to Transport for London research, 78% of disabled people are able to cycle.
Green Commute Initiative has no £1,000 limit and as such is the only all-inclusive cycle-to-work scheme on which any bike can be bought.  This includes E-bikes and cargo bikes as well as specialised cycles for those with mobility issues.  These bikes often cost in the region of £3,000 which means they are not available on other cycle-to-work schemes.
With GCI, employers no longer have to make separate arrangements or exclude disabled employees from cycle-to-work schemes.
Employers to take responsibility
Cycle-to-work plays an important part in the fight against toxic air as well as helping to tackle chronic illnesses and obesity.  NICE recommends that employers help their employees to be physically active during the working day. Employers should encourage them to choose active travel when commuting to and from work.  Organisations, including the NHS, need to put policies in place to enable staff to adopt healthier lifestyles.
The NHS needs to lead by example.  More than half of the NHS workforce of 1.3 million staff is estimated to be overweight or obese.   This affects staff sickness absence and the NHS' ability to give patients credible advice.  Trusts urgently need to put the health and wellbeing of workers at the forefront of HR policies.  An easy step is to introduce a cycle-to-work scheme, like GCI, with no £1,000 limit and no scheme exit fees.  This means staff with weight issues can get an E-bike.
E-bikes – the future of commuter travel
E-bikes are great for everyone, even if you're not the one riding them.  More people on bikes means cleaner air and quieter roads which helps us all.  E-bikes give battery assistance when needed helping users to exercise without putting excessive strain on joints and muscles.  This is ideal for those who may not have exercised for many years enabling them to safely build strength and fitness.
Contrary to popular belief, E-biking is not cheating.  Recent research has shown that even on E-bikes, physical exertion is needed 95% of the time.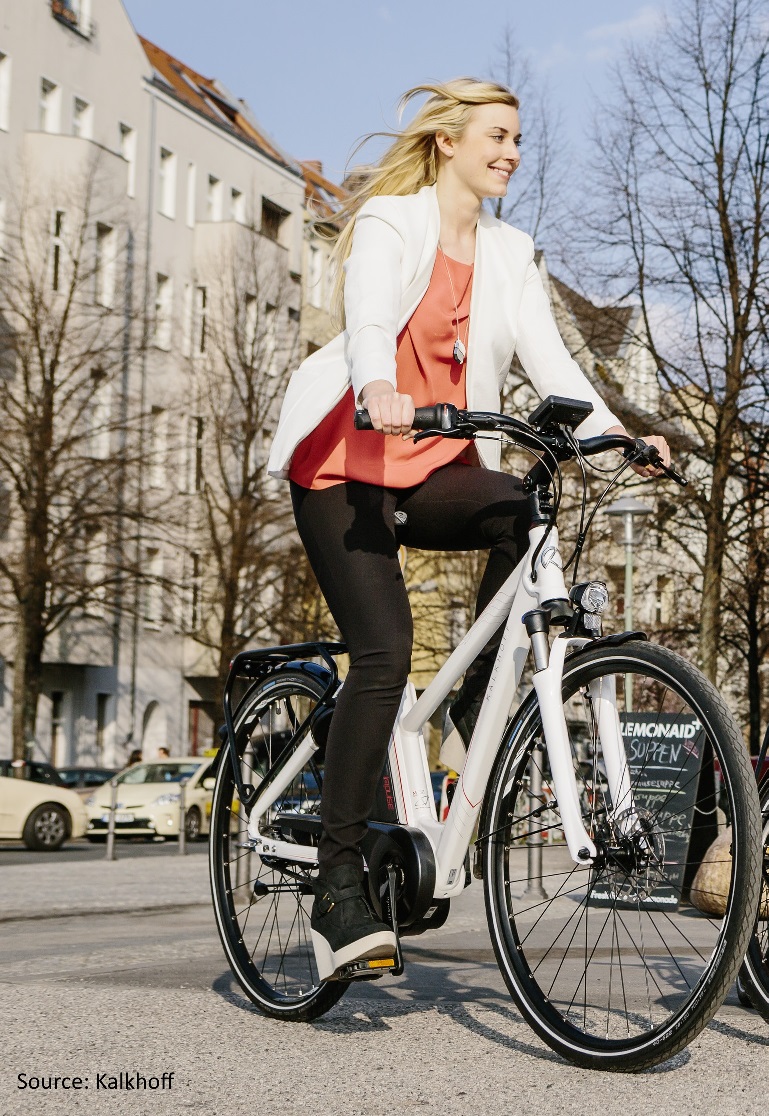 GPs to use E-bikes with patients
GP practices should consider operating an E-bike pool to enable patients to borrow or hire bikes to use during recovery periods from illnesses or surgery.  The bikes can form part of weight loss programmes with clinics loaning out the E-bikes to patients who are overweight and wish to gradually introduce exercise into their lives.
An E-bike pool would also be useful with older patients, helping them to include light exercise into their daily routines and maintain some independence.  Research has found that cyclists between the ages of 50-83 experienced cognitive and mental health benefits from riding a bicycle.
The Green Bike Pool Initiative enables organisations to hire a pool of E-bikes to be used by employees or when providing a service.   The initiative provides a complete turnkey solution.  The bikes are sourced from locally based bike shops who conduct safety checks every eight weeks.  As part of the 12-month hire package, insurance and gold standard lock are provided along with a breakdown recovery service.
Working with GCI is really easy and with an existing framework agreement in place, you can start using the scheme today.
19th February 2020 – Last updated 20th June 2022